Two full days to explore the old town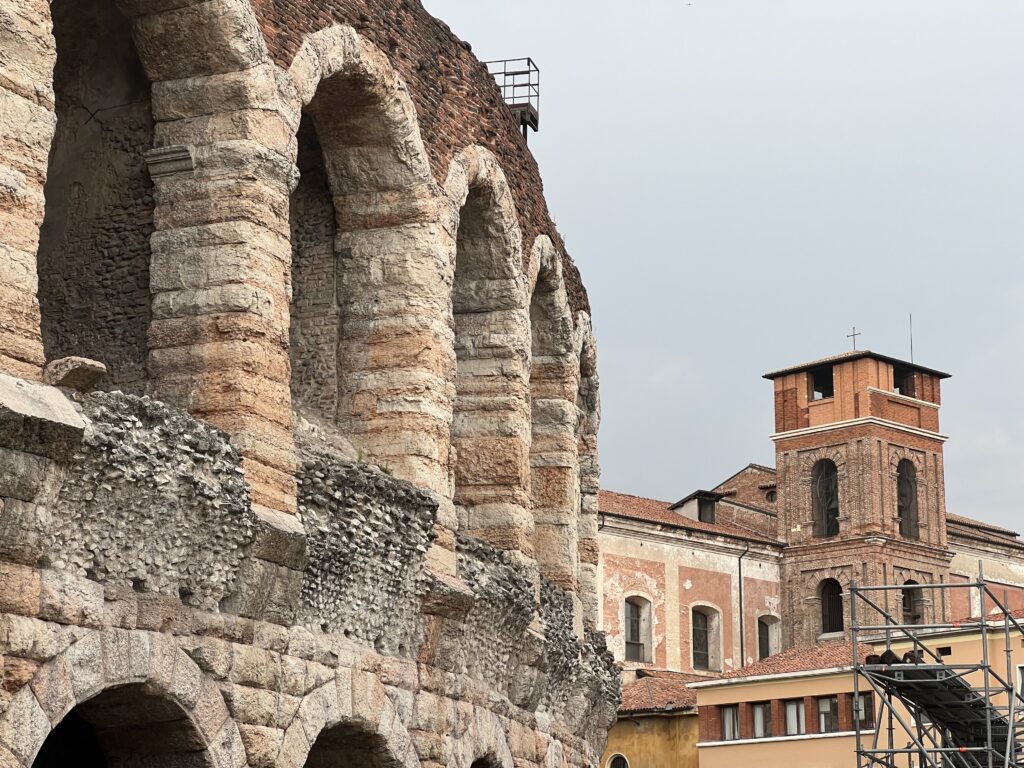 Verona is crossed by the Adige River, and several picturesque bridges connect the different parts of the city (mainly old town with all attractions) that is very neatly curved by this river.
Our visit took 2 days, which was quite okay, considering that rain had some impact, since majority of cafes and sights are so good to experience while being outside and not rushing. Although, rain was random and it does not mean it usually rains on the last week of May, its rather pretty pleasant with a bit cooler weather, that Italy usually offers.
Verona is also known for its association with William Shakespeare's play "Romeo and Juliet."