Weather: ~19-26 °C, warmer near water level, cooler when hiking
Traveled around by rental car, spend there 5 days to grasp ~5 locations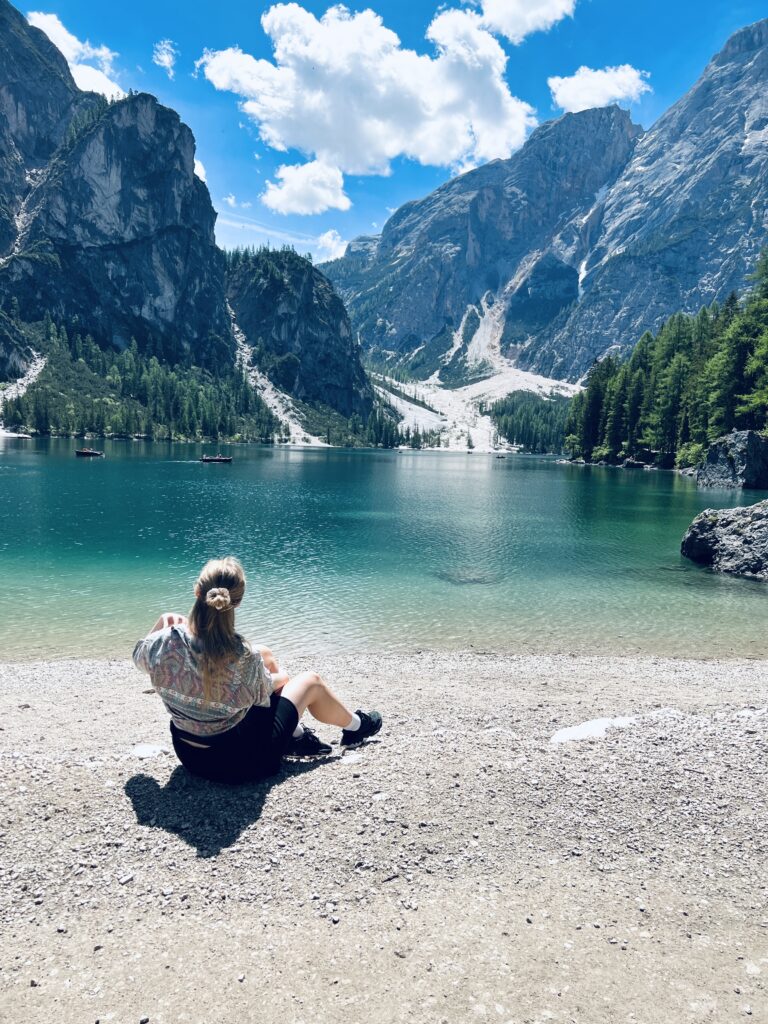 There are so many mountain lakes you can find in Dolomites, but I will emphasize those three that we spent the most time exploring and gaining some needed relax time from hiking. Those served their purposes perfectly.
Lago di Carezza: a small lake is famous for its striking colors that change throughout the day, ranging from emerald green to deep blue.
Lago di Braies: this one is perhaps one of the most iconic lakes in the Dolomites and the biggest tourist attraction from the lakes list.
Lago di Fedaia: was formed by the construction of the Fedaia Dam on the Avisio River. Dam serves multiple purposes, including hydroelectric power generation and flood control but not the least is the sightseeing purpose.
And many many more, so many beautiful lakes we did not expect and it did create the need to come back to further investigation:)
To reach lakes and hills and hikes – car might come in handy. There is a challenge to drive serpentines, but few times of driving, not hurrying, keeping up with the flow and you will break trough. Having car will get you faster to all the beauties, and hikes, which again, as lake, there are plenty.
To mention a few here:
The Santa Maddalena Panorama Trail: a popular hiking trail located in the Val di Funes region of the Dolomites in Italy. This trail offers breathtaking panoramic views of the surrounding mountains, meadows, and the iconic Odle (Geisler) mountain range. Starts in village of Santa Maddalena and goes up through Church of Santa Maddalena, opens many panoramic views and is considered a relatively moderate in terms of difficulty.
Adolf Munkel Trail: also surrounded by mountain ranges, trees, basically where you turn your head – its just stunning. Very popular option to hike, many routes and difficulty level can vary depending on the specific route chosen.
Alpe di Suisi: breathtaking high-altitude plateau, it's one of the largest and most stunning alpine meadows in Europe. Offers a wide range of activities such as hiking, mountain biking, Nordic walking, and paragliding. There are numerous well-marked trails that cater to varying levels of difficulty and fitness.