Weather: +33 C, feels like +40 C very hot, very humid, not too much rain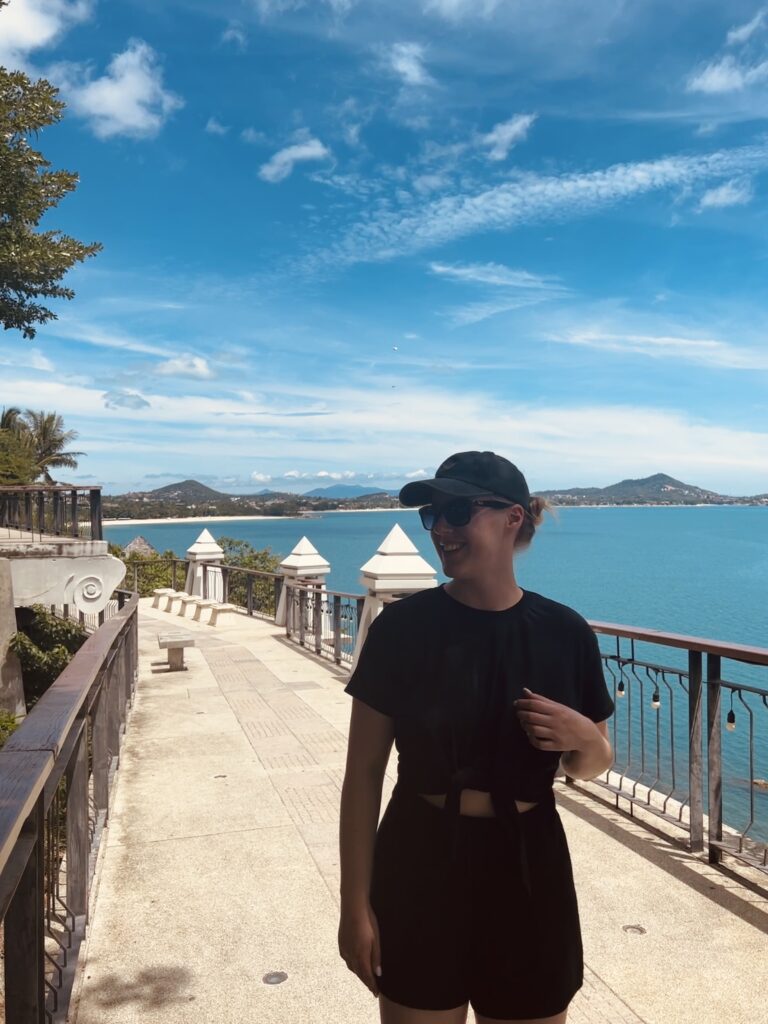 Koh Samui is the second island after Phuket in Thailand by size, that is popular destination for vacation. A bit calmer than Phuket and has tad less to offer in entertainment are, but has pretty great beaches, good food, cute Fisherman's Village and as it should be for Thailand- many shrines and temples, so there will be stuff to do.
Getting around is not so easy, we used taxi service and even though it was a bit expensive for Thailand, but was only easy way to get to main points, since we lived a bit on the edge of the island.
There are many guided tour options that offers hotel pick up so that also solves getting around issue if you would like to explore island.
Middle part of island is pretty hilly, so there will be some forests, waterfalls and places to hike.
Getting there: Koh Samui has an airport so it's convenient to fly there, but airport is not international, so flights are only from Thailand itself, mainly Bangkok and Phuket.